Ski Service Oberwiesenthal
Long-lasting glide thanks to World Cup proven infrared waxing technology
Maximum riding fun and highest safety thanks to perfectly prepared edges with mirror finish
Perfect structures for optimal gliding in all snow conditions
Surface like new due to innovative melting technology
Professional assembly of bindings in our own workshop
More safety due to computer-controlled binding adjustment
So that skis, snowboards and cross-country skis continue to perform as they did on day one, even after many days on the slopes.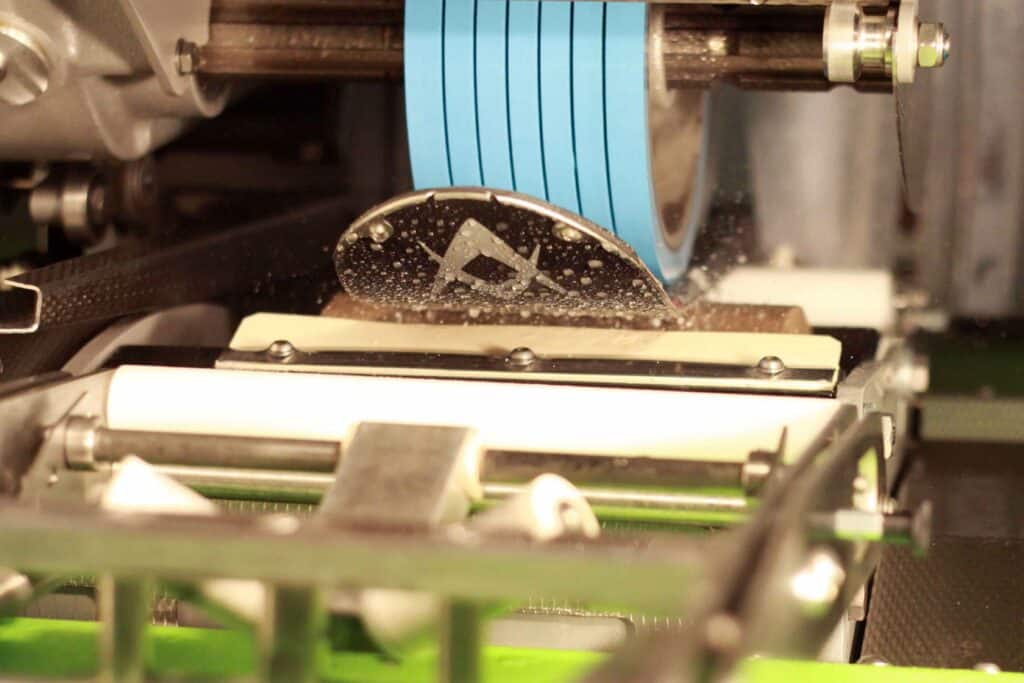 ON THE SLOPES IN TOP CONDITION WITH OUR SKI SERVICE
Even the best ski or board surface does not last forever. Ice and stones scratch the running surface and blunt the edges. The running and turning ability of the ski or snowboard are thereby enormously reduced, you need much more power and the risk of accidents increases!
Waxing, grinding, repairing or adjusting. With the new high-tech machines from Wintersteiger and infrared waxing technology at World Cup level! and MOUNTAIN FRIENDLY!
MODERN WAXING TECHNOLOGY
Tried and tested in the World Cup – Alpine skiing, snowboarding and cross-country skiing
The infrared waxing technology leads, also due to its temperature independence, to an increased wax absorption of the base. This guarantees your ski the best glide for more kilometers on the slopes.
The waxing process is emission-free and 100% environmentally friendly in combination with our biodegradable ski wax.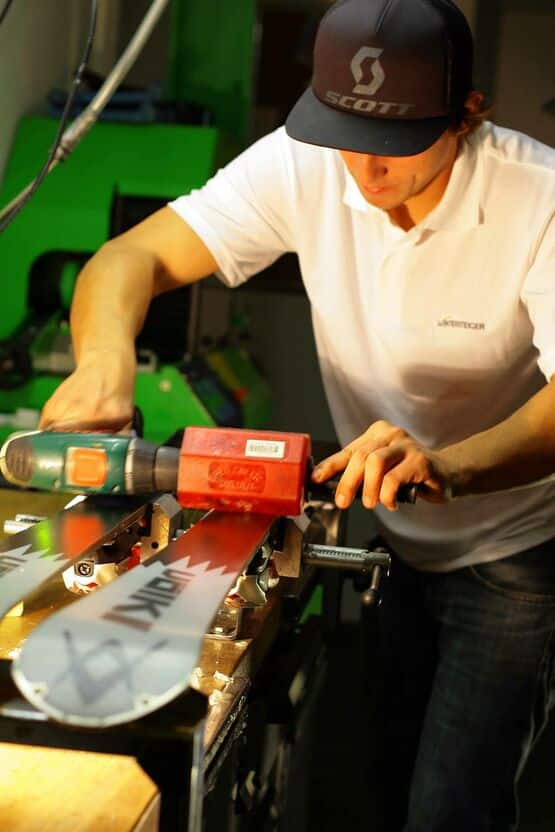 BINDING ADJUSTMENT
For your own safety – annual inspection!
Your binding must open when it has to. We check your binding with a computer-controlled binding adjuster and set it correctly. A binding that is individually adjusted to your data is a basic requirement for safe skiing pleasure.
SKI, SNOWBOARDS + CROSS-COUNTRY SKI
Skis and boards brought in the evening, made by morning.
All skis and snowboards that are delivered to our service departments until 17.00 can be picked up the next morning from 8.30 a.m. perfectly prepared.
Offer during the winter season. Outside the winter season by arrangement.